Clubhouse Lanai Hall
A favorite events place for birthdays, weddings, debuts, baptisms and corporate parties, this fully air-conditioned Lanai Hall has an elegantly-designed and versatilely-modern interiors and can accommodate 250 to 300 persons. The venue commands a relaxing view of the surrounding verdant park. The clubhouse and the entire park are Wi-Fi enabled zones.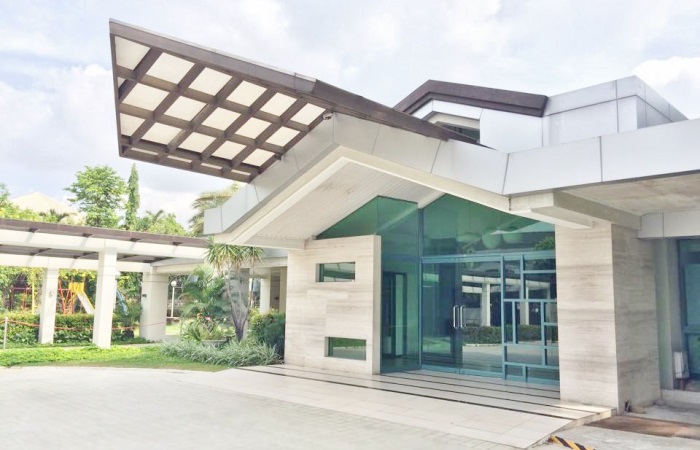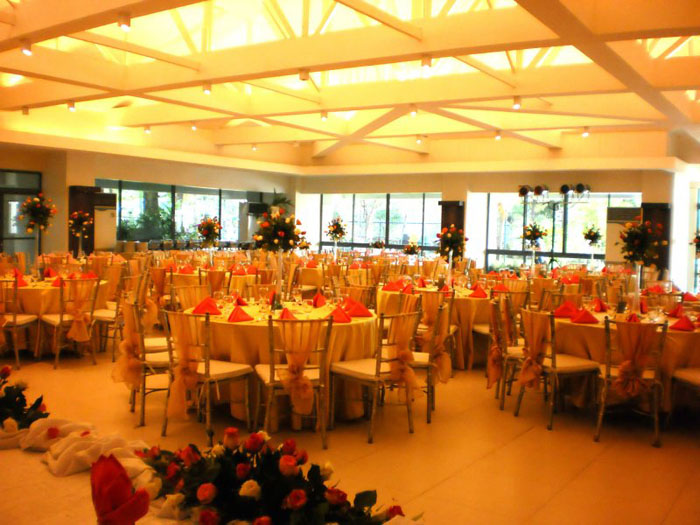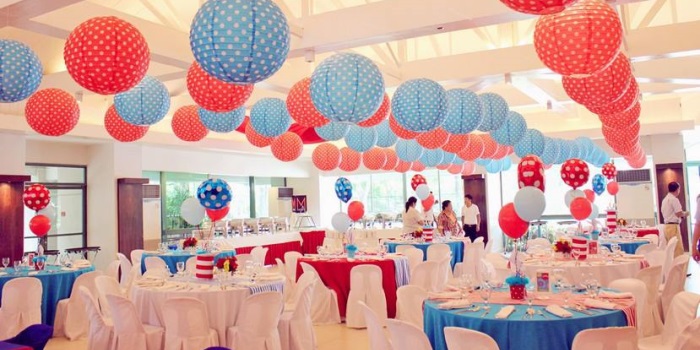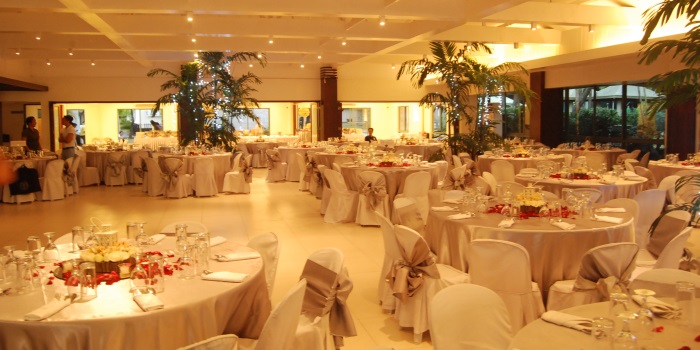 A modish bar with alluring color-changing customized embedded neon LED lights.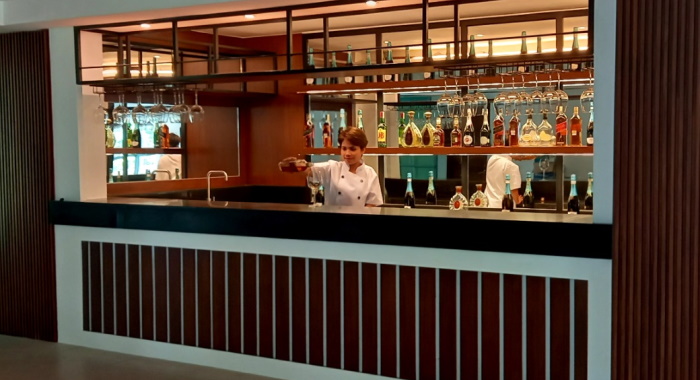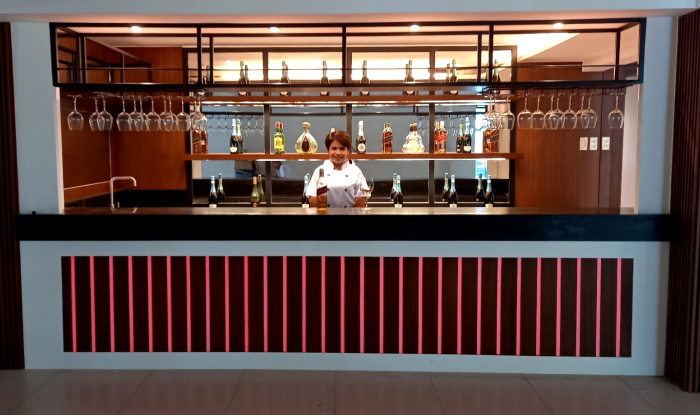 Premier Lounge
Greenmeadows Premier Lounge is an exquisite five-star facility primarily for use by bona fide members. However, a limited number of guests and visitors could be sponsored. A cozy and spacious venue for meeting friends and neighbors, enjoying a freshly-brewed cup of coffee, reading a book, studying or writing.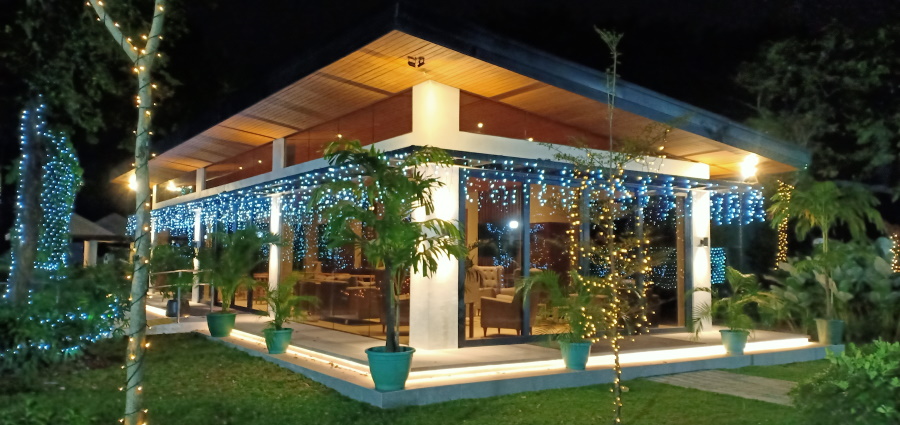 The facility is beautifully designed with a coffee shop ambiance, it is akin to a glass house, enclosed with a floor to ceiling glass windows allowing a soothing view of the verdant park and the rows of 50 year old tall trees.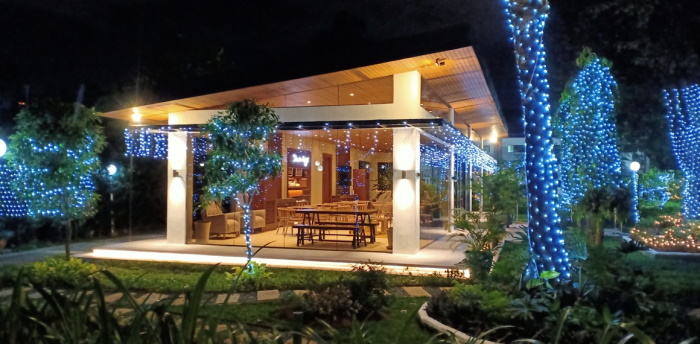 Judiciously furnished space providing comfort and style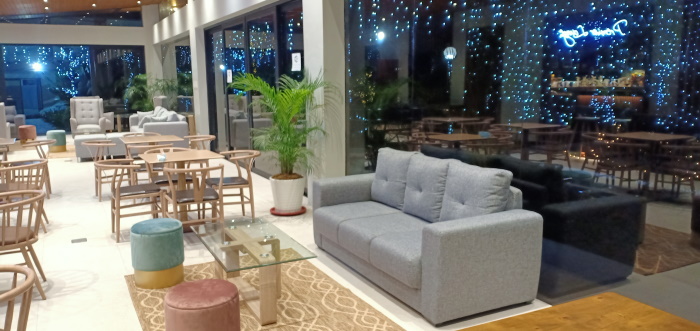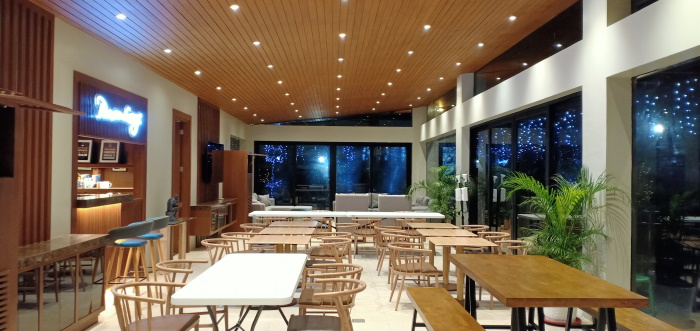 Classy with its fitting décor, the Premier Lounge coffee bar is an enticing area of the facility.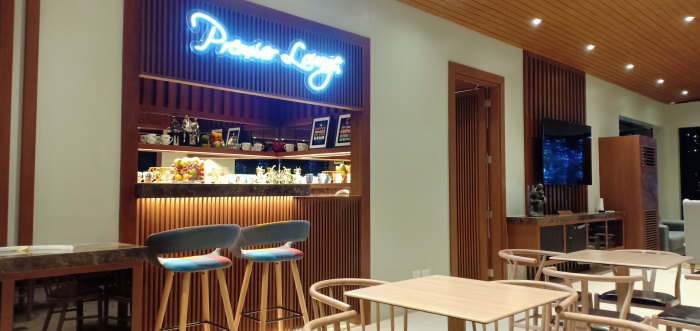 Residence fancying the classy, cool and comfy ambiance of the lounge.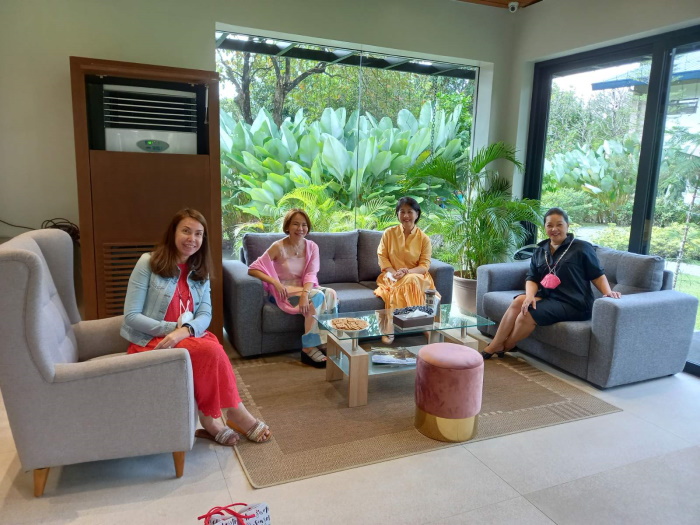 The Garden Lounge
This Greenmeadows elegant "Glasshaus" events facility which has modern architectural design par excellence, offers a fantastic view of the refreshing greens and tall trees giving you the feeling of communing with gorgeous nature. The lounge has the Main Hall, the Bar Area, a VIP Private Room, a Courtyard, a huge Staging Area, five (5) superior restrooms and three (3) bathrooms.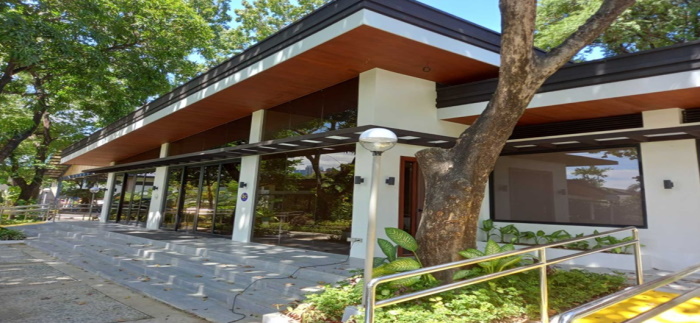 The comfortably air-conditioned Main Hall can accommodate 120 to 130 pax while the VIP Private Room from 8 to 10 pax.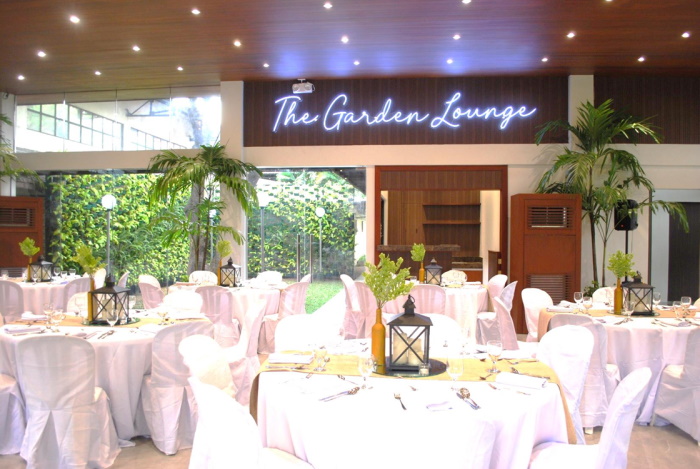 VIP Room at the Garden Lounge has an excellent view of the luscious greenery. It also has its own private 5-star hotel-like restroom.
Physical Fitness Gym
The newly upgraded fitness gym boasts of modern interior design and crackerjack US-made fitness equipment.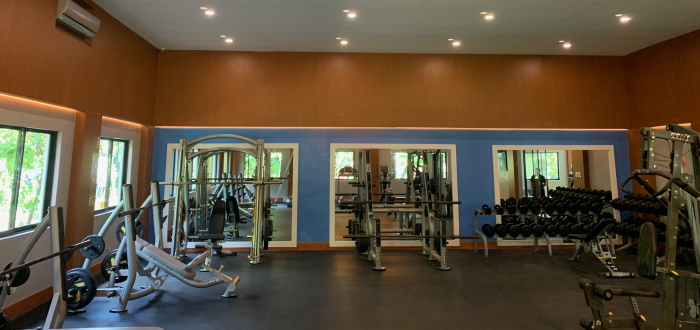 Top of the line US-made fitness machines are: PRECOR C932 Treadmill, PRECOR UBK615 Upright Bike, Dual Pulley System, 7 degree Smith Machine, Seated Preacher Curl, Fitness Tree, Multi-angle Bench 6 positions FID, and many more.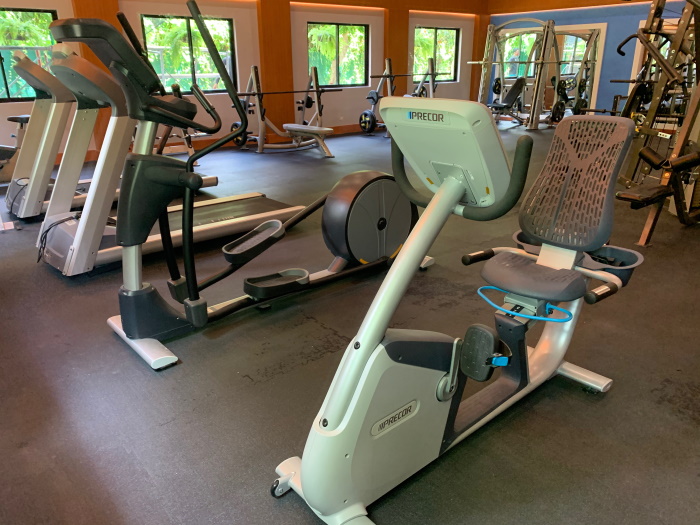 Saltwater Swimming Pool
Greenmeadows has a swimming pool for kids and adults. The facility utilizes the saltwater technology, a pool sanitation system that reduces the level of micro organisms to safe levels, helps improve blood flow and increase functions of the immune system.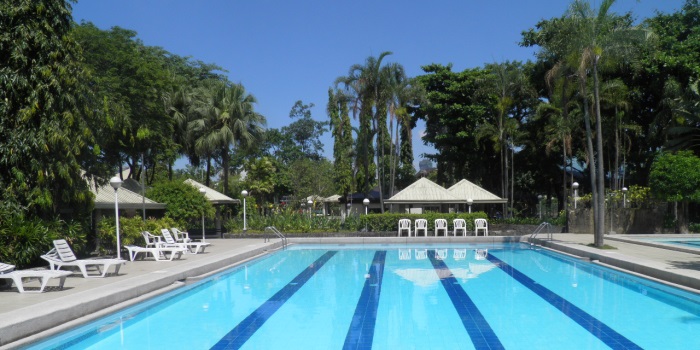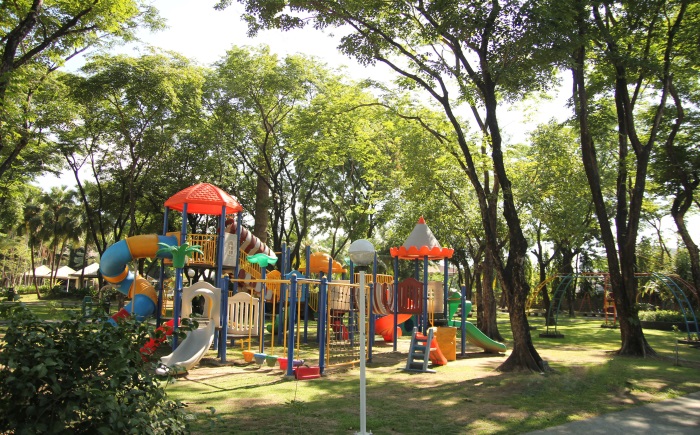 Slides, monkey bars, swing, seesaw for kids are some of the equipment found on the playground.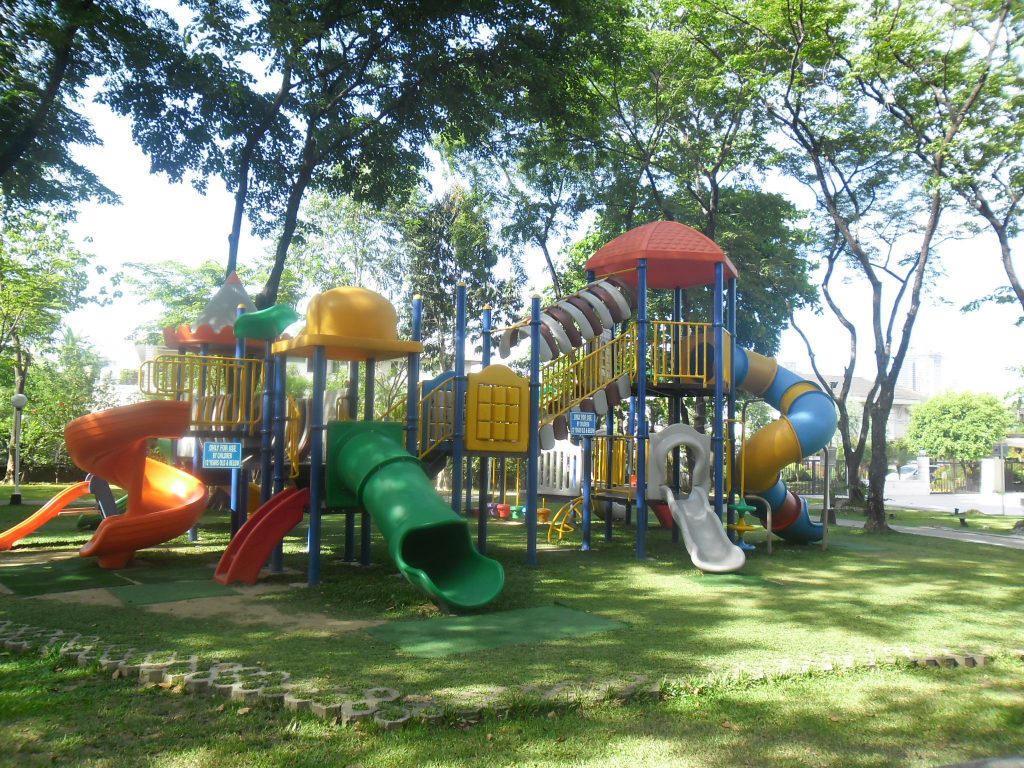 Park
The Greenmeadows Greenpark is an enticing events place for outdoor celebration such as wedding and other parties.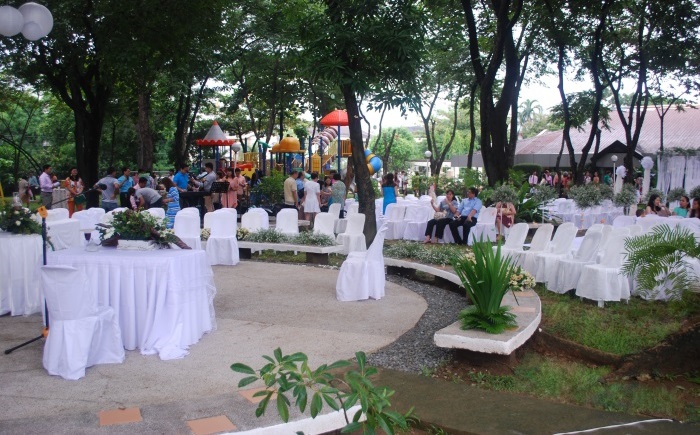 Basketball Covered Court
This air-conditioned indoor basketball court is a favorite practice place of professional players of Philippine Basketball Association (PBA).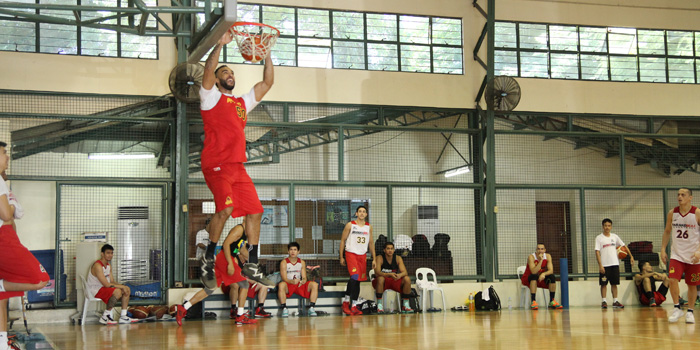 The flooring is made of first grade hard US maple, certified by Maple Flooring Manufacturers Association Inc. to conform to the standards of the Federation of International Basketball Association (FIBA).
Basketball Open Courts
The outdoor basketball court is also a favorite for basketball games and other events.
Function Rooms
The 115 sq.m. air conditioned function room can accommodate 100 persons and is suitable as an events place for small gatherings, conferences, Zumba and other aerobic activities, etc.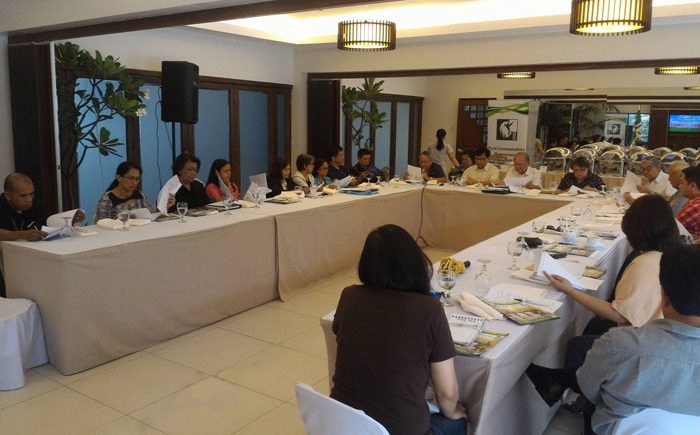 The function rooms can also be used as a party venue for smaller group.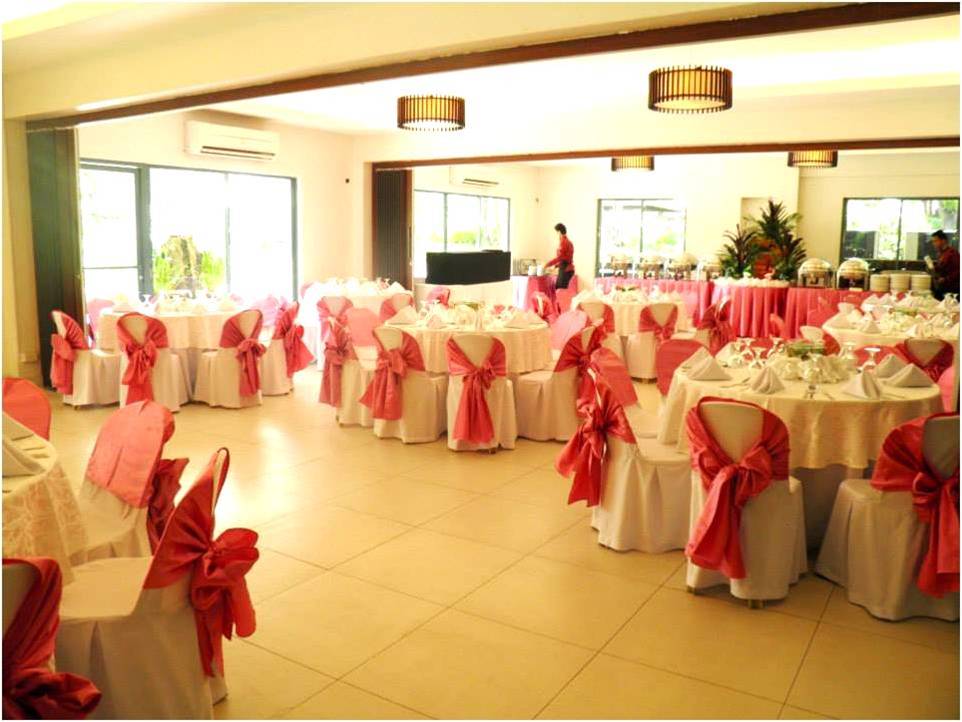 Tennis Covered Court
The subdivision's indoor tennis area is newly renovated to further enhance the homeowners and residents playing experience. With a total size of 725 sq.m., the playing court's flooring is now made of mixed shell clay and lime to ensure comfort and ease in playing.
Tennis Open Court
Some residents and guests enjoy the outdoor tennis playing. These open tennis courts' flooring is also made of shell and lime.
Security and Administration Facilities
Twenty-four/Seven (24/7) Monitoring, Command and Control Center located at the Home Village Security Headquarters utilizes the state-of-the-art Integrated Digital Access Control & Surveillance Security System (iDAC-S3).