Greenmeadows 1 is a seventy-seven (77)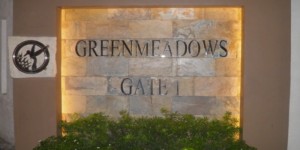 hectare first class exclusive residential village developed five (5) decades ago by Ortigas & Company Limited Partnership, Inc. within the general vicinity of gated residential subdivisions, & proximal to upscale commercial centers, top-rated educational institutions, ultra-modern hospital facilities, air-conditioned churches, fine dining restaurants & cafes, & other institutional developments.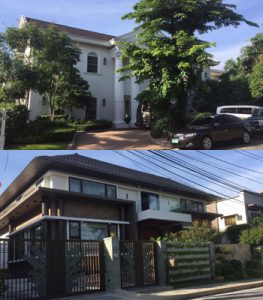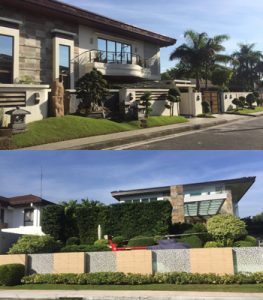 The posh green-subdivision, currently with about five hundred (500) elegantly-designed huge homes with comely landscaped gardens, has a low population density of five (5) persons per 1,000 sq. m. area, & is located in Quezon City near the boundary of Pasig City & accessible via EDSA-Temple Drive, Ortigas Avenue or C-5. Beside it is Valle Verde 6 & across are Greenmeadows 3 & Acropolis, & nearby Corinthian Gardens, Corinthian Hills & White Plains.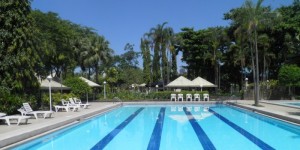 This gated enclave which has open parks with abundant luscious tall trees & wide diversity of soothingly delightful greens, offers a variety of modern sports & wellness facilities, excellent social events venues, & other superb amenities. Greenmeadows 1 always updates a well-crafted village program for family-oriented & child-friendly activities that helps in creating a permeating ambiance of happiness, goodwill & cohesiveness towards an inspiring community way of life.
The entire village is highly secured by a state-of-the art Integrated Digital Access Control & Surveillance Security System (iDAC-S3) thus far, the only one of its kind in the country.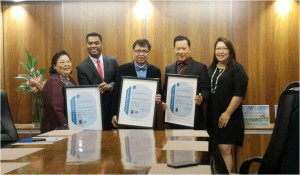 Greenmeadows 1 had been officially elevated into the world-class category by the well renowned London-based International ISO Certification Body, the National Quality Assurance of the United Kingdom (NQA-UK) for being the first in the industry in the Philippines & the whole world to be granted three (3) ISO certifications: ISO 9001 (Quality Management System); ISO 14001 (Environmental Management System); OHSAS 18001 (Occcupational Health, Safety and Security System).
Greenmeadows 1 is afive-star model community that continually enhances the quality of life of its residents amidst a secured, progressive, & family-oriented environment. Truly a marvelous haven for its residents.

Officers (2020-2021)

Board of Directors and Committee Chairmen

Special Committee Chairmen
| | |
| --- | --- |
| Grievance & Adjudication | Lina A. Aurelio |
| COMELEC | Enrique M. Zalamea |